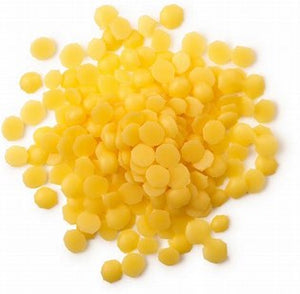 Product Description
You need vegan candelilla wax in your collection. It can be used in DIY lip balm, lotion bars, and more.

This wax can be used in place of beeswax. It has a softer consistency and it adds a glossy finish to products.
Ingredients (Common Name): Candelilla Wax
Ingredients (INCI Name): Euphorbia Cerifera Wax
Recommended for Cold Process: no
Recommended for Melt and Pour: no
Recommended for Bath Bombs: no
Usage Instructions: For balms and lotion bars, start with a 1:1:1 ratio of wax, butter, and oil.