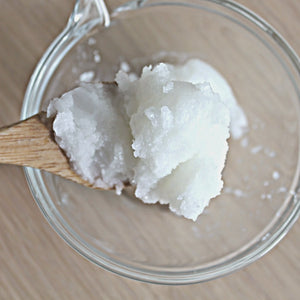 Coconut oil is an important oil in the soap product makers recipe. You'll love the cleansing and lathering properties it adds to DIY cold process soap.
Ingredients (Common Name): Coconut Oil
Ingredients (INCI Name): Cocos Nucifera Oil
Recommended for Cold Process: yes
Recommended for Melt and Pour: no
Recommended for Bath Bombs: yes
Usage Instructions: Cold process soap up to 33 percent. Lotions and creams 3 to 5 percent. Balms 3 to 10 percent.