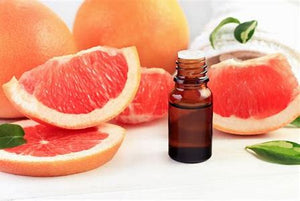 You need this natural citrus essential oil in your collection. Add it to handmade scrubs and soap.
Ingredients (Common Name): Grapefruit Essential Oil
Ingredients (INCI Name): Citrus Paradisi
Extraction Method: Cold expressed
Shelf Life: Best within 1-2 years
Recommended for Melt and Pour: yes
Safety Notes: Do not apply undiluted directly on skin
Usage Instructions: Enter the total weight of your recipe into the Fragrance Calculator for light, medium, and strong recommendations.